Hear from our Alumni about the CDS difference
Our impact on students extends beyond their school years. Learn more about student outcomes and hear what our alumni have to say about the lasting value of a Countryside education.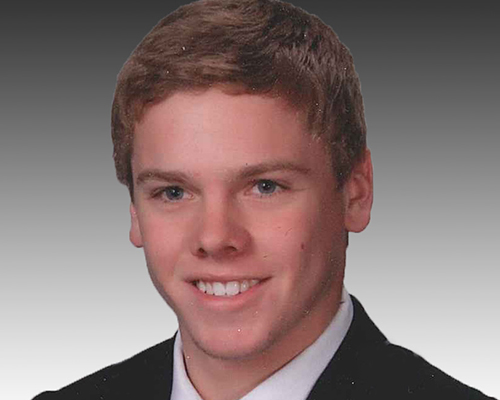 Eric Anderson
Class of 2009
---
What are our graduates doing now?
Eric Anderson attended Glenbrook North High School and now attends Michigan State University where he is a member of the Sigma Nu Fraternity. In 2014 Eric was elected Treasurer of Sigma. This summer he will intern with Discover Financial.
What is important to CDS graduates?
I am interested in business and finance, specifically because it's a big part of the United States and the world. And basically I think it gives me the most opportunity because it's part of daily life and work life. I just wanted to experience this for personal reasons,even if I don't go into that in the work field. I think it could help benefit me in the future.
What habits, skills, and character qualities do graduates trace directly back to their time at CDS?
I think the two biggest things that you take from Countryside are responsibility and resourcefulness because there is so much stuff you do outside the class in college. So, being taught at a young age, obviously respect is a key thing, too, but resourcefulness and responsibility are two things that kind of carried on particularly in schooling into the future. I don't know how I'd be if I didn't go to Countryside. There are people who just don't go to class in college, and don't get their work done, and don't have that resourcefulness and responsibility that puts school first compared to social life.
I don't know if this is me personally or if it was kind of how I was brought up — I was more on top of my things– when I got something I did it. Just like how at Countryside, when you got something to do, you did it. Going to middle school and high school, I kind of was, and still am, on top of my things. I try to get things done in a short period of time, and right when I am able to.
How does the CDS Mission (Respect, Responsibility and Resourcefulness) still guide its graduates?
Obviously, I first went to Countryside, then to middle school, to high school, and to college, but I had that base of the three R's, and how I was brought up through Countryside. You know, obviously, I've changed a lot since then, but to have a foundation and how I grew up, that's kind of in my core values.
What defines the CDS experience?
You get on a more personal level with teachers at Countryside because you have them for three to four years. Countryside gave me the foundation to be the student and person I am today.
NEXT ALUMNI INTERVIEW