Hear from our Alumni about the CDS difference
Our impact on students extends beyond their school years. Learn more about student outcomes and hear what our alumni have to say about the lasting value of a Countryside education.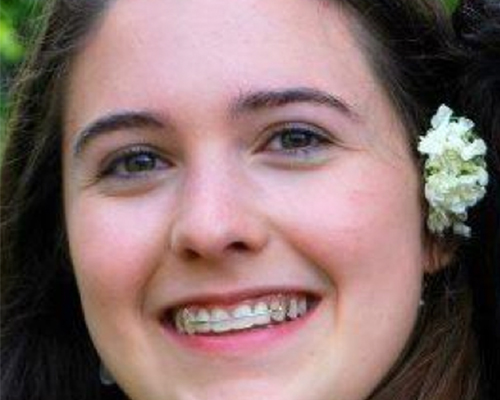 Jacquelyn Read
Class of 2000
---
What are our graduates doing now?
Jacquelyn was the Valedictorian of her class at Willows Academy which she attended after CDS and where she won many awards for science, Spanish and music. She then went Wheaton College earning a Bachelor's Degree in Chemistry. She now attends New York University and is earning her PhD in Chemistry. Jacquelyn loved chorus and Countryside and now helps organize, arrange and direct the choir at her church.
What is important to CDS graduates?
Education in general. I used to tutor, and there was this guy who was failing school not because he wasn't smart, but because he just wasn't showing up enough because the bus line that would take him to the school would pass by gang disputed territory. He had a friend that was killed on his way to school.
Fear for your life should never be an obstacle for education. If I am ever able to get a position as a professor, I would love to do some sort of partnership with some high schools in Africa or the Middle East or somewhere and be a part of this development.
And help women to get educated. It's a real travesty to me that others don't get the opportunity to see how amazing our world is.
What habits, skills, and character qualities do graduates trace directly back to their time at CDS?
I am so thankful I went to CDS because it met my desire to learn in a way that enabled me to be able to think critically, creatively and pursue my dreams.
Having mixed age groups was great. I loved it. I love explaining things to people and learning to do that as a second grader, to help first graders. It was so great. I want to continue to be an educator.
Not only does it help you practice explaining things to others without telling them the answer (I remember that is something teachers at Countryside really pushed) but to this day, it reinforces what I know and it increases my self-confidence. I can build social relationships with peers.
How does the CDS Mission (Respect, Responsibility and Resourcefulness) still guide its graduates?
I think respecting others is a huge value of my life. Being responsible, it's something I've always been inclined to do. Resourcefulness is great; it's hard to separate CDS vs. my family culture and church.
What defines the CDS experience?
First of all the teachers were a lot of fun. They made things engaging, and they were great teachers. They made everything fun and exciting which makes you want to learn. Other teachers were very engaging and laid back that made you very comfortable. Number one rule of being a teacher is that you have to be approachable.
Allowing for differentiation to take place as they do at Countryside. You can't beat that. I was in a kindergarten class and I was a pretty advanced reader. Even before I was in the elementary class the teacher would have me come up and give me private reading lessons when I was still in kindergarten. And he would challenge me. Just sitting in on math lessons on grades above me and learning that, and I mean I think it was great.
NEXT ALUMNI INTERVIEW