Hear from our Alumni about the CDS difference
Our impact on students extends beyond their school years. Learn more about student outcomes and hear what our alumni have to say about the lasting value of a Countryside education.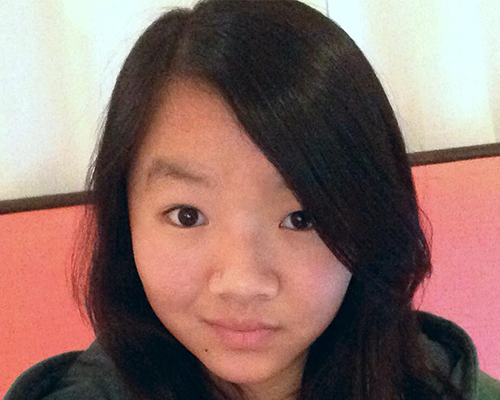 Tess McNulty
Class of 2012
---
What are our graduates doing now?
Tess attends Kent School in Connecticut and is currently in 9th grade. She is part of the school choir, takes voice lessons, and is dedicated to horseback riding. She is currently taking Honors Geometry, Honors Spanish and Honors Biology.
A lot of people are really judging things like the whole conflict about gay and lesbian marriages and that kind of thing. In my opinion, I don't think that it should be that big of a deal. People should be more accepting of that, and if I would be given the opportunity I would be completely for speaking about it, speaking about how it should be completely fine.
What habits, skills, and character qualities do graduates trace directly back to their time at CDS?
I am so thankful I went to Countryside because it has really prepared me to do my best and be open to trying new things. I don't think I'd be trying as hard to do perfectly with my classes and grades because CDS really pushed me. I didn't want to disappoint any of the teachers. I just tried my best with everything.
I've learned about myself that if something doesn't work for me generally I'll point that out, and I'll try and find a new way to go about it to make it work. Or if I'm having trouble with a class, I go and speak to the teacher all the time instead of trying to do it myself. I'm willing to reach out for help if I need to so I can get my grade higher or do better in the class.
At CDS because they let you choose what you are going to do, I have been able to look at the big picture and say if something doesn't work, try a different option instead of being stuck not knowing what to do.
How does the CDS Mission (Respect, Responsibility and Resourcefulness) still guide its graduates?
I think respect is big for social life. If you want to do really well, make a lot of friends, earn your teacher's respect, you have to be respectful of them. You have to be kind to them, and if you're not then they are not going to be as inclined to help you or talk to you.
What defines the CDS experience?
At CDS I really liked all the teachers. I saw in those people that I could talk to them if I was having a problem with anything really.
I really liked being able to follow my interests at CDS because at school now there are definitely some things that I am not as interested in. But when I was at CDS I was really able to pursue what I thought was super interesting all the time. That was easier for me I guess. I could always focus on something that I liked, so I was always engaged with it and I was always wanting to learn more.
If I have a lot of free I'll continue doing a subject I like and keep going on it. Because I've always liked math, if I am done with all my homework, sometimes I can open up my textbook and keep going if I want to.
Because of the mixed age groups at CDS, I think I am able to really talk to anyone now, whether a lot older or younger than me I don't really have a problem with it.
When I went to North Shore and I wasn't around the kids that were a lot younger, it was a little strange to me. But now when I talk to kids that are much younger I don't have a problem with it because at CDS I was around them all the time.
NEXT ALUMNI INTERVIEW