Montessori Pre-K/K Programs
Countryside's Pre-K and Kindergarten program offers each child an environment to begin practicing what it means to be a citizen. The mixed age classrooms allow children to learn from and help one another as they progress from being a novice to becoming a mentor.
Children work in small groups or independently and receive direct instruction from their teachers in ratios from three-to-one to one-on-one. This provides each student unparalleled opportunities to advance through curriculum at their own and optimal pace. Pre-K and Kindergarten classes learn to read, write in cursive, understand math concepts, and explore science, history, music, art and physical education.
In a CDS classroom, academic learning occurs in situations that allow the necessary freedom and accountability to help young children build the qualities of character that are necessary for success in both school and in life. Every day offers limitless life "practice", whether it is through learning fractions or having the privilege of offering a beverage to a visiting adult.
Please Come Visit Us
Fill out this form and we will be in touch with you promptly.
All Year Full Day
Hours: 7:30am – 5:30pm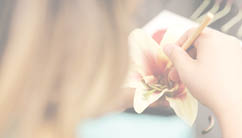 LEARN MORE
Art
Crayons
Tempera paint
Water colors
Charcoal
Sketching
Clay
Sewing
Embroidery
Collage
---
Biology
Study of five classes of vertebrates including care and needs of animals in class
Study of botany including care and needs of plants, parts of the plant, and leaf shapes
---
Language
Pre-reading skills
Exposure to a variety of genres of fiction and non-fiction literature
Word study
Reading
Written expression
Handwriting in cursive
Development of vocabulary
Exploration of syntax
Exposure to reference skills
---
Math
Counting
Addtion
Substraction
Multiplication
Division
Memorization
Geometry
Fractions
Currency
---
Music
Steady beat
Music appreciation (major composers and their work)
Instruments of the orchestra
Singing and developing practicing techniques
Chorale performing
---
Physical Education
Balls
Tricycles
Scooters
Hoops
Balance beam
Parallel bars
Turning bar
Tumbling
Simple dances
Mini trampoline
Locomotor skills
---
Science
Classification of living and non-living
The language of science
---
Social Studies
Concepts of globe and map
Exposure to land and water forms
Telling time
Days of the week
Months of the year
Exposure to other cultures
Citizenship and community
Exposure to holidays and influential people throughout history
Learning names and locations of continents, countries and states
---
Spanish
CDS Spanish teacher teaches in every Pre-K/K class every day
Counting
Colors
Singing
Reading a book
Writing with movable alphabet
Writing on paper
Development of vocabulary
Literature
Exposure to other cultures
Exposure to holiday's and influential people throughout history
---
Where Learning Meets Life
Even students this young are learning to collaborate by working on projects that are designed for more than one student to use at a time.
Older students in the class develop a sense of social responsibility when they sit with and read to the younger children as they get ready to take naps.
Students extend their understanding of math and measurement when they bake snacks from scratch for their peers each day.
Schedule a Tour!