Montessori Pre-K/K Programs
Countryside's Pre-K and Kindergarten program offers each child an environment to begin practicing what it means to be a citizen. The mixed age classrooms allow children to learn from and help one another as they progress from being a novice to becoming a mentor.
Children work in small groups or independently and receive direct instruction from their teachers in ratios from three-to-one to one-on-one. This provides each student unparalleled opportunities to advance through curriculum at their own and optimal pace. Pre-K and Kindergarten classes learn to read, write in cursive, understand math concepts, and explore science, history, music, art and physical education.
In a CDS classroom, academic learning occurs in situations that allow the necessary freedom and accountability to help young children build the qualities of character that are necessary for success in both school and in life. Every day offers limitless life "practice", whether it is through learning fractions or having the privilege of offering a beverage to a visiting adult.
Thank You.

We have received your information and we will be in touch in the next couple of days.
All Year Montessori
Hours: 7:30am – 5:30pm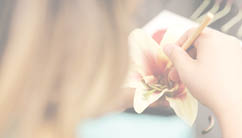 LEARN MORE