Program Detail Upper Elementary
Our upper elementary program serves students aged 9-12 — from fourth to sixth grades. In the upper elementary classroom rigorous academic content is taught in small group lessons. The student-teacher relationships that develop over the three years they spend together allow for the unique role of teacher as mentor to impact students in unparalleled ways. The teachers are continuously assessing whether a student understands a concept or needs further instruction. They also help students realize their individual interests, recognize and apply their strengths, and overcome more challenging content or tasks.
The mixed-age classrooms allow students opportunities to "practice life." They start out as the youngest, and work their way to become the oldest, the role models and mentors admired by their younger peers. The teacher is not the only one giving lessons or the only one managing the class. The classroom is filled with little teachers, each student realizing over time what he or she will contribute to the success of the classroom.
It is this unique experience that helps CDS students develop into remarkable students, citizens and leaders. The CDS teachers are always thinking about the adults these young students will become as they strive to develop the qualities of respect, responsibility and resourcefulness.
Whether it is baking sixty muffins for snack for the class, learning to make flight reservations for the 6th grade class trip, or riding their bikes to the local library, CDS students learn how to respectfully interact with adults and professionals and navigate the worlds of commerce and culture.
Thank You.

We have received your information and we will be in touch in the next couple of days.
All Year Montessori
Hours: 7:30am – 5:30pm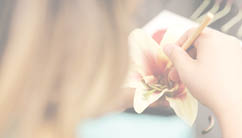 LEARN MORE