Hear from our Alumni about the CDS difference
Our impact on students extends beyond their school years. Learn more about student outcomes and hear what our alumni have to say about the lasting value of a Countryside education.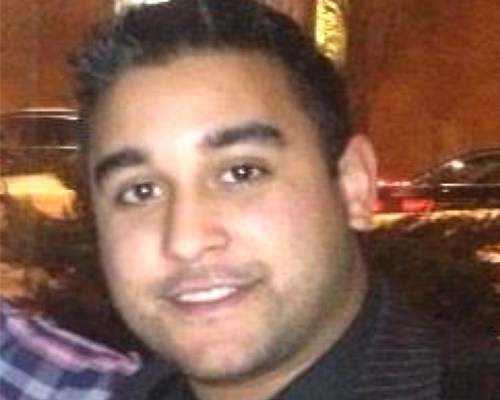 Peter Villa
Class of 2000
---
What are our graduates doing now?
Peter Villa went to Stevenson High School followed by the University of Illinois, into their Accounting Program. And finally went on to complete an Accounting Certificate Program. He currently works for Amcor Flexible LLC in Vernon hills.
What is important to CDS graduates?
I think that everyone is too focused on themselves and their own individual improvements and their own success whereas Countryside teaches you to focus on everybody and taking that step back and saying, "Ok I learned this now how can I apply it to real life and how can I make things better?"
What habits, skills, and character qualities do graduates trace directly back to their time at CDS?
Countryside absolutely more than prepared me for that [personal leadership] and that's actually the reason why I became such an active individual; both academically and at my schools.
In high school I was part of the Freshman Mentor Program where juniors and seniors would essentially give up half their lunch to kind of aid the freshmen that were just transitioning. I played sports; football, baseball, wrestling and track. I was involved in all their Give Events.
In college I was part of a fraternity and with that fraternity I was actually a part of the Executive Board for a year and during my time there I increased alumni donations to the point where the fraternity would be able to purchase a new house. We won a Service Award among all the chapters in the nation from my fraternity for three years. We also had the best GPA improvement.
How does the CDS Mission (Respect, Responsibility and Resourcefulness) still guide its graduates?
Respect, Responsibility, and Resourcefulness all still guide me. But respect. It's outstanding how I can respect somebody who's younger than me. In those kind of situations where someone's younger than me, and they're in a position that's higher than me to respect them even if they're not a supervisor. Let's say there's an employee underneath me. I have to be able to respect them as an individual. And also take my responsibility in everything. One of the other things l like to harp on is accountability. That's something Countryside teaches. I know it doesn't start with an R, but it does.
What defines the CDS experience?
Everyone at countryside was extremely supportive and always focusing on growth and working to maximize anyone's potential, which is something you won't find in most schools.
Every teacher knew every single student, what their strengths and weaknesses were, where they could improve, how to kind of elevate the resources that they had available to make everyone's experience a lot better.
With countryside, it's more like, "Ok, you might be able to Google to find the answer. But find out why that's the answer." So we could give you the answer but you need to also find out why that's the correct answer and why that should be the correct answer instead of just here is the answer.
If I had any kind of frustrations or doubts or worries Mr. Calise, Mrs. Calise, all of the staff were more than willing to talk to you if you had any kind of issues. I think my older brother had this moment where he actually called Mr. Calise and talked to him just to make things a little easier because obviously it's a big transition. I was self-prepared for it. I made a ton of friends right away. But that's the kind of closure that they have there. It's just a loving environment at Countryside. It's more like a family.
No program, no clubs, no organizations I've ever been a part of, and I've been a part of many, none of them has ever taught me anything close to what Countryside has.
NEXT ALUMNI INTERVIEW