Bookmark this page to Follow Mr. Hunter and the World Peace Game at CDS!
John Hunter, an internationally known educator and speaker who has touched the lives of thousands of teachers and students with his World Peace Game, is here at Countryside facilitating the game with CDS 4th to 6th graders. Look below for photos showing the progress of the game day by day.
See our Facebook Album for more Photos of the World Peace Game in Progress!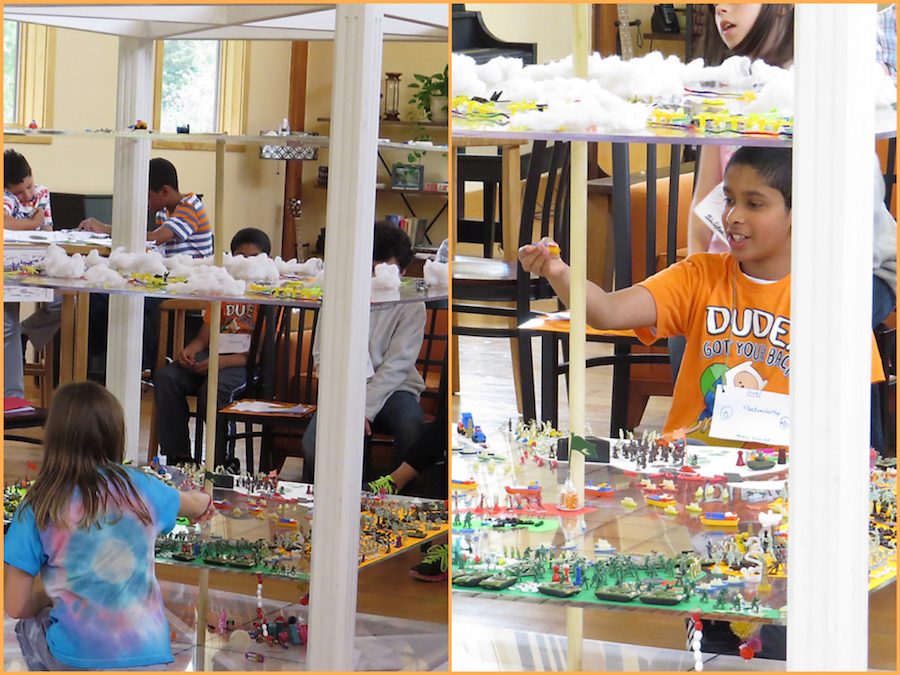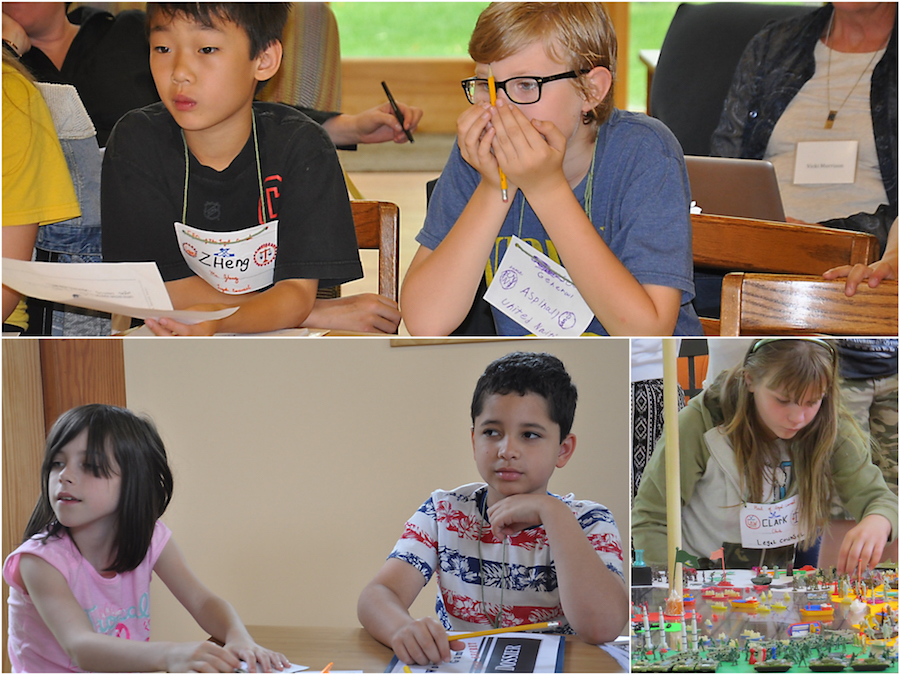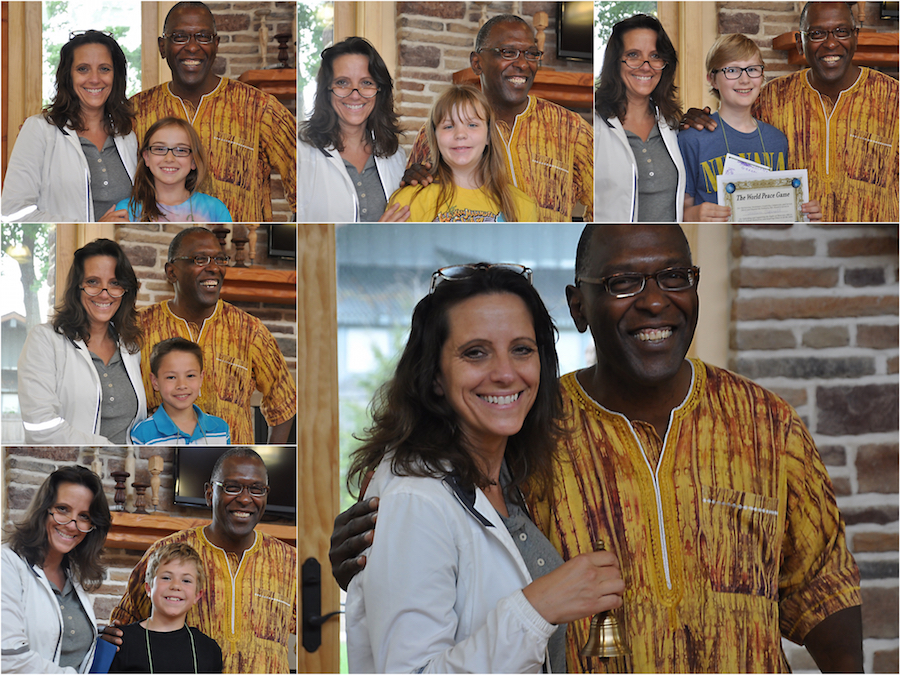 6/5/2015, 12:00PM – On the final day of the World Peace Game, victory was declared minutes before the game's end. Immediately following was a time of reflection for the students, in which they individually wrote down answers to several questions in-depth about what they learned from the game. The teachers in the Master Class also solicited impromptu answers form the students as to the impact of the game.
The following are some highlights–not of things the World Peace Game says students should learn–but what CDS students say they actually learned:
The importance of listening to others
Not doing anything without first talking to my team
Balancing both sides of arguments
How to deal with multiple problems at once
Not to use nukes and how to keep track of money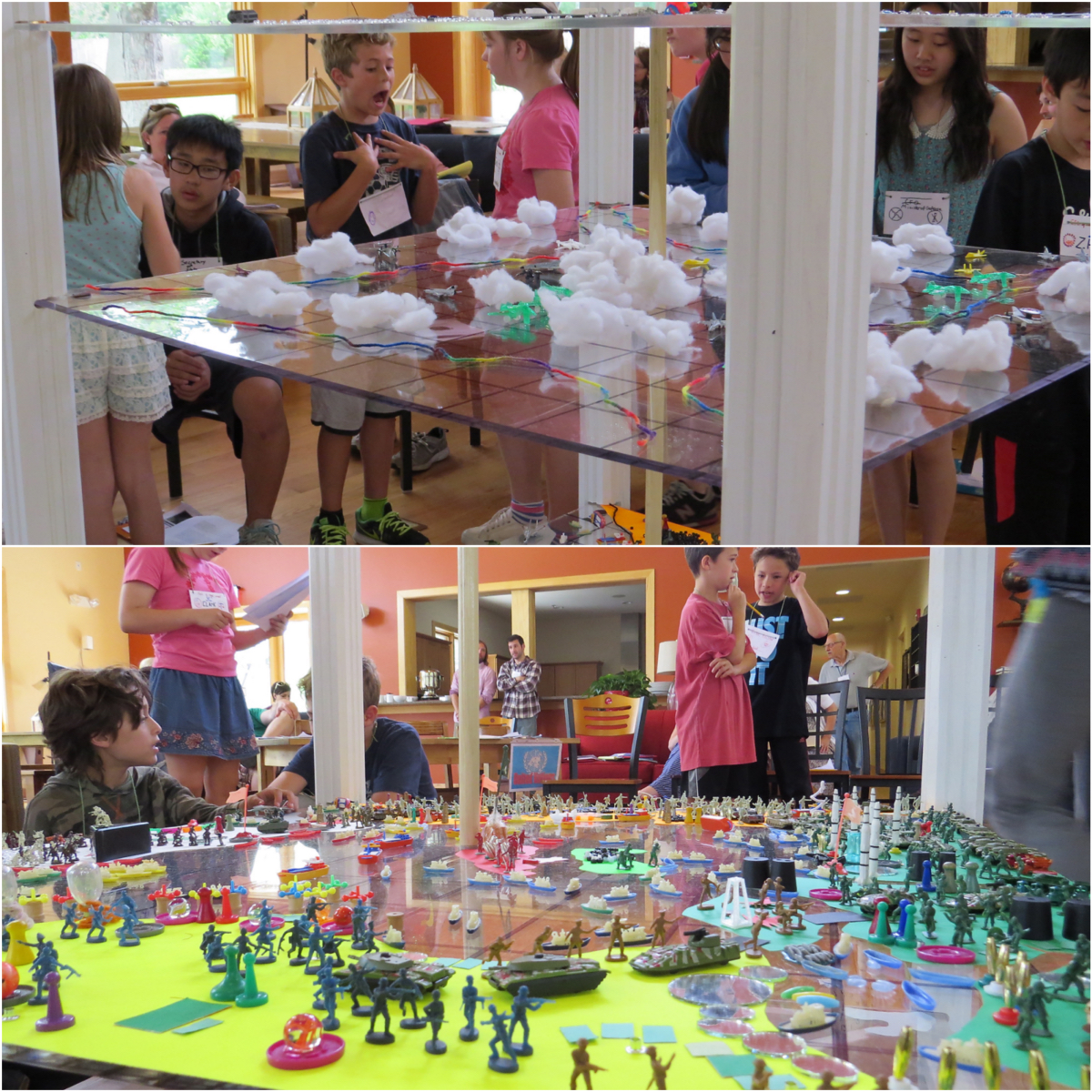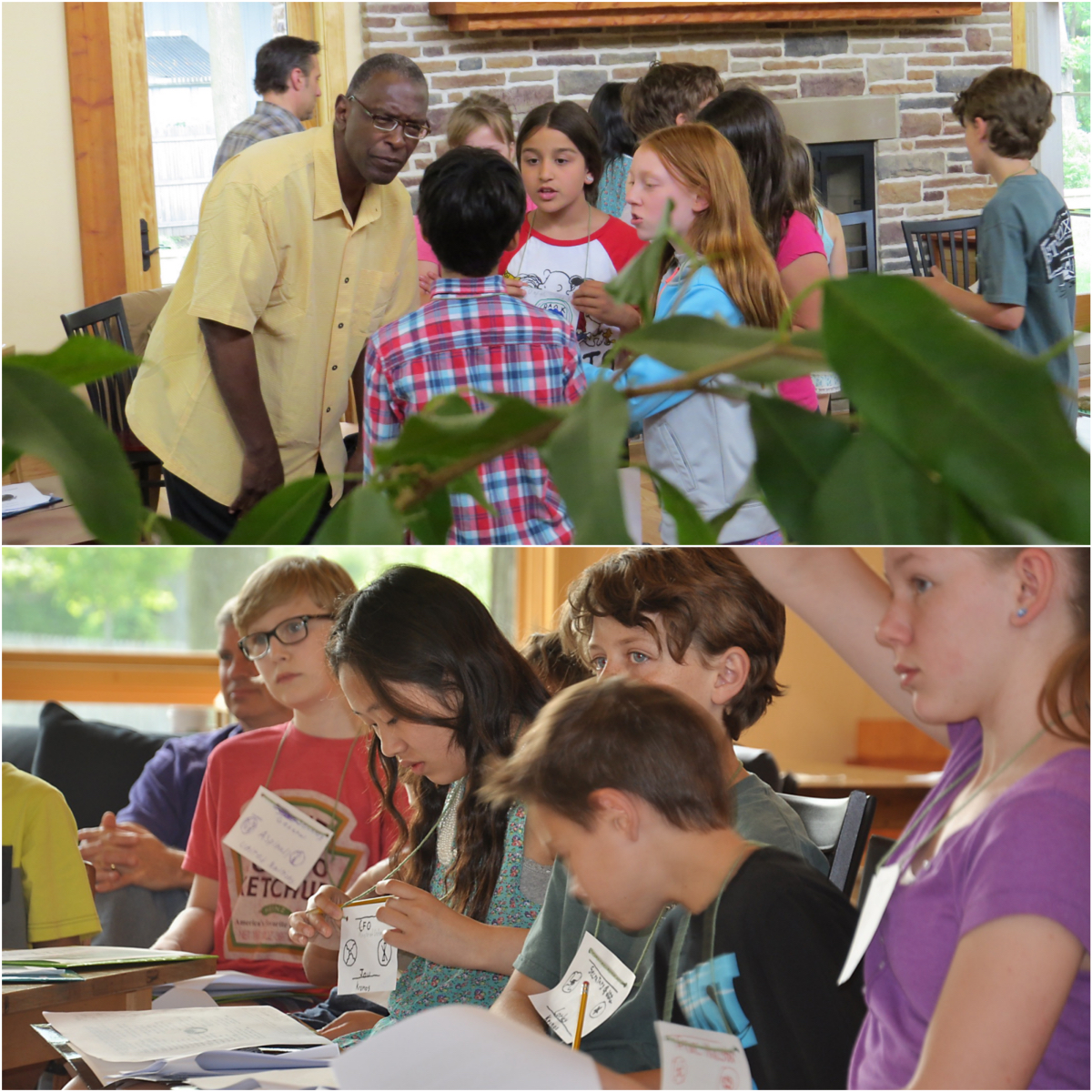 6/4/2015, 12:00PM – So today was yet another experience altogether. The students still have more than 20 world crises to overcome. Until mid-morning, they were singularly focused on their own problems. You could see them realizing that they were going to have to think in a whole different way, with much deeper complexity and a broader scope.
They also realized in a very urgent way that accountability and detail is king. It is not enough simply to have made a verbal agreement. They need documentation. They need to have treaties verified. And nothing less will do.
The United Nations stepped up to solve some real challenges. A country that was in dire straits managed to orchestrate a behind-the-scenes world-saving move. The World Bank learned that generosity has its limits as a problem solving strategy. And the Arms Dealers diversified their business to include solar power panels and were responsible for the first step in solving climate change.
Not bad for a day's work!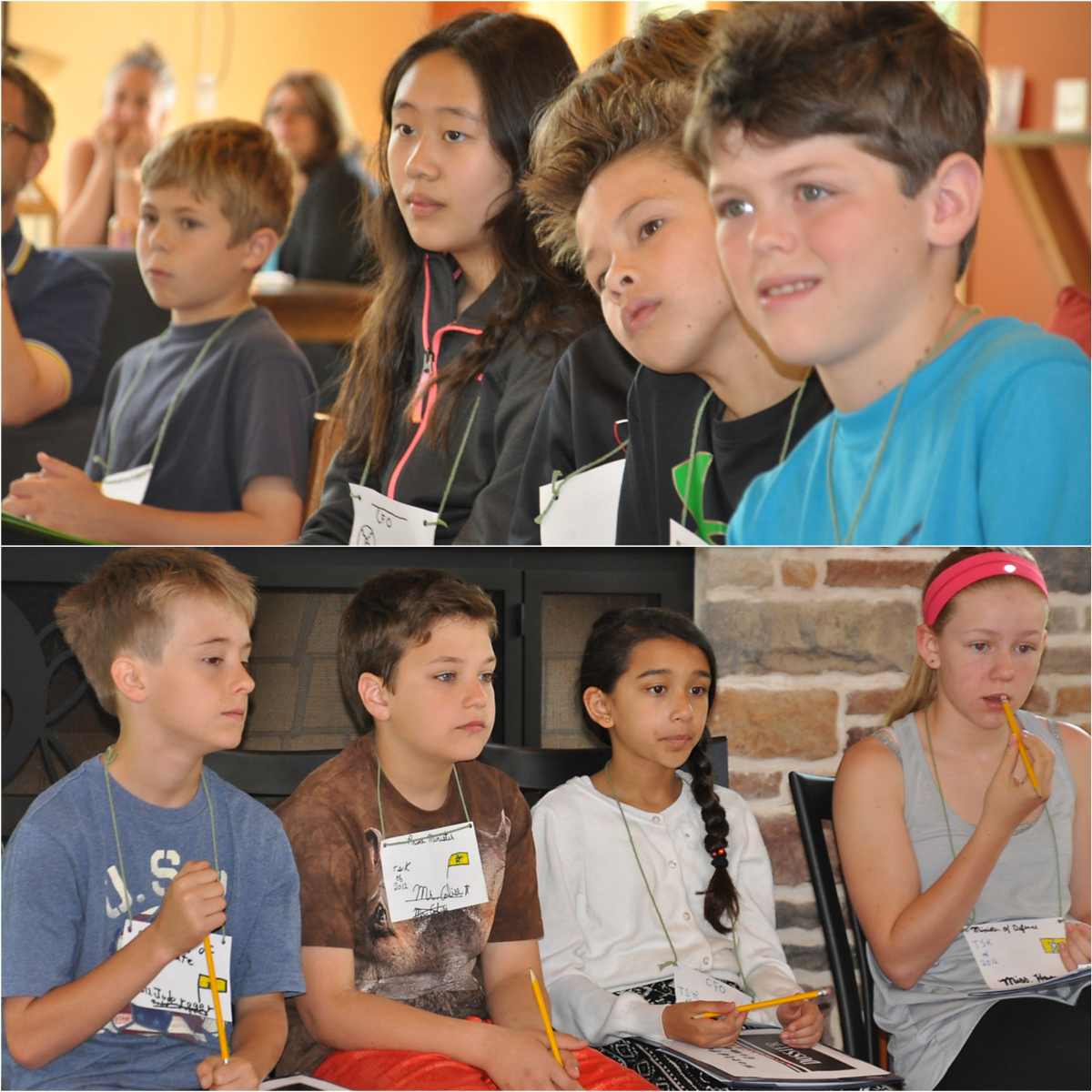 6/3/2015, 12:00PM – The previous two days involved orienting the students with all kinds of details and procedures. The main gameplay began today, with students starting to make decisions and take actions based on what they "thought" they understood (Emphasis on thought). All of their plans and plots were turned upside down within the first twenty minutes of gameplay.
In addition to making moves, statements and proclamations, the students had to contend with random weather events including a tsunami that knocked one country out of the game for two days. OUCH! In addition, random event cards are chosen, resulting in all kinds of unwelcome surprises.
Students have many questions about what to decide. The answers often given are "Is it logical? Can you afford it? Can you handle the consequences?" These questions have caused some well thought out reconsiderations. One thing for sure: Brains are growing here at CDS!
Students' hopes have been dashed, while others have seen some victories. But all are furiously working on behalf of their own organizations or countries, certain that what they will do next will lead to success.
More tomorrow.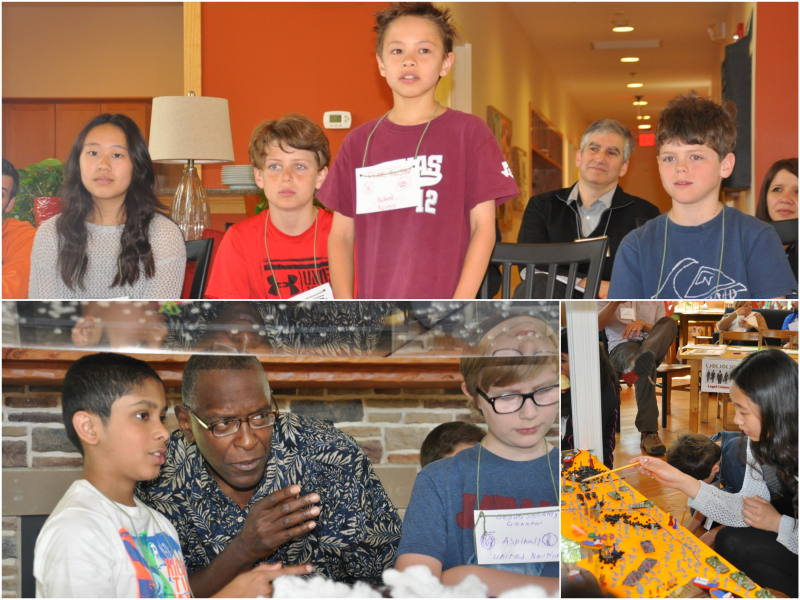 6/2/2015, 12:00PM – Game play began today with each of the students introducing themselves in their new roles. Each time they speak they are required to use their titles: General Counsel, Prime Minister, Secretary of State, etc… This is clearly bringing a sense of gravity to the game. Many real-world organizations are represented: the World Bank, United Nations, and even Arms Dealers.
Four countries exist in this world and have been plunged in the midst of a raft of serious crises, including oil spills, civil strife, wars, banishing of ethnic groups, religious conflict, sacred burial grounds, and aging satellites, to name just a few.
After a description of all of the crises presented by Mr. Hunter, students were left to consider the complications and implications of the interwoven set of world problems.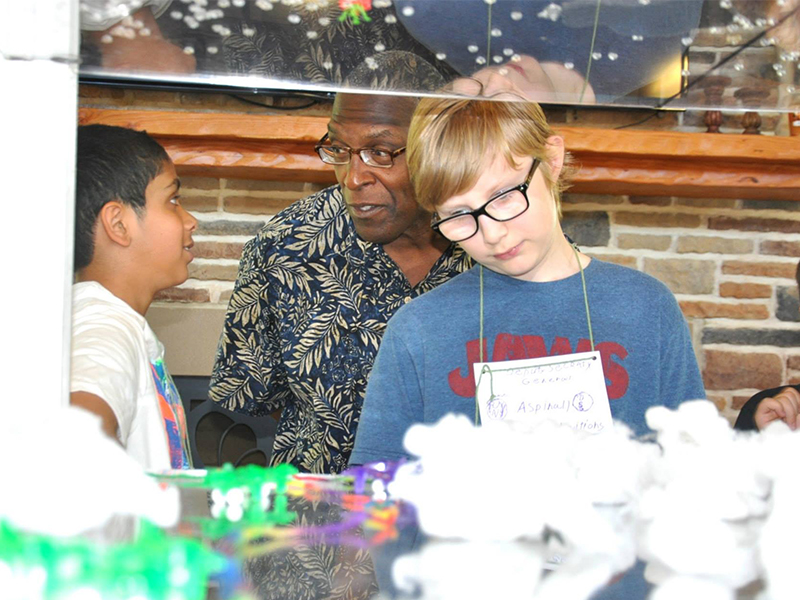 6/2/2015, 12:00PM – The United Nations is in the house, trying to anticipate where it will be called up on step in.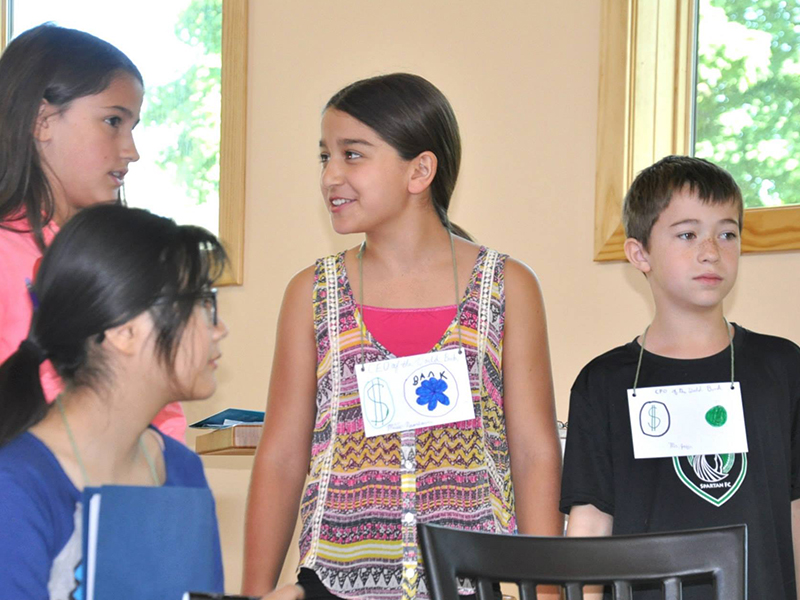 6/2/2015, 12:00PM – The World Bank looks like it doesn't have a problem to worry about. We'll see how long that lasts.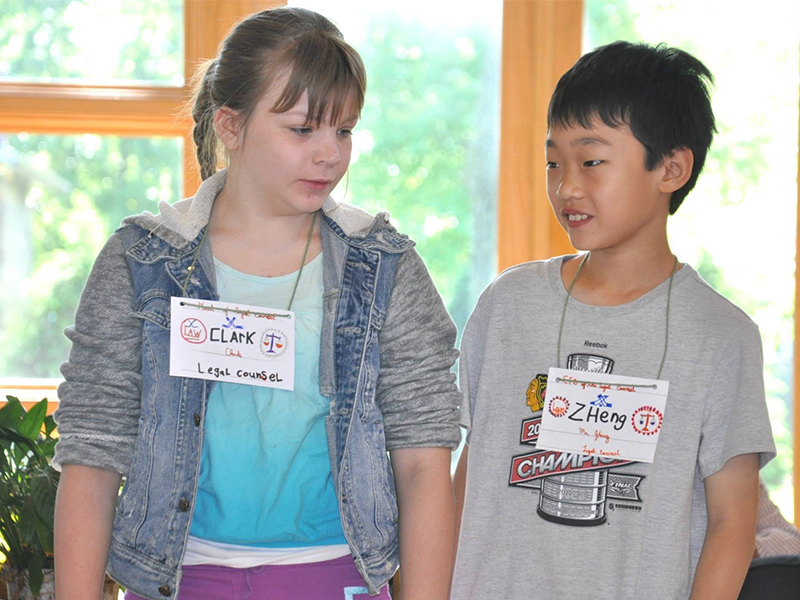 6/2/2015, 12:00PM – Legal counsel has begun to realize just how many disputes it is going to be called upon to solve.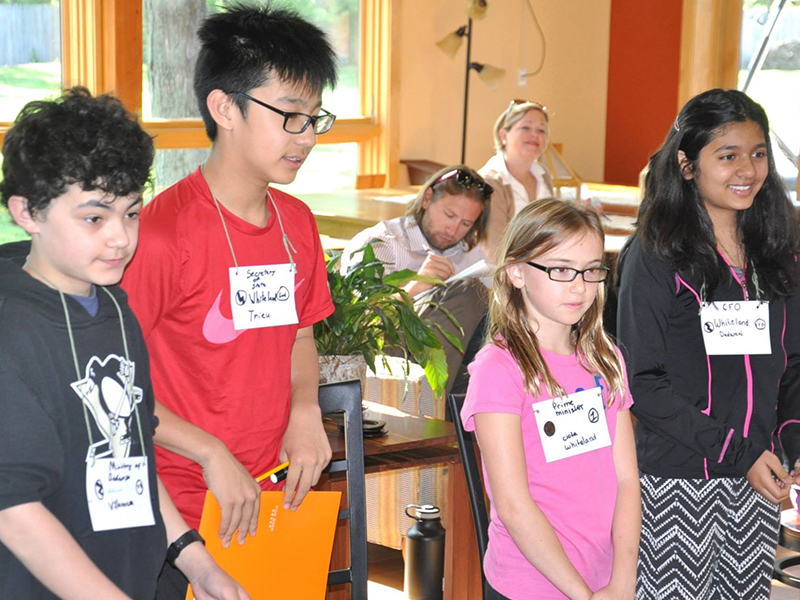 6/2/2015, 12:00PM – Students are asked to stand and introduce themselves in their WPG roles: "I am Prime Minister Smith of Nin and I speak on behalf of all the Nin people. This is my Defense Minister Weaver…"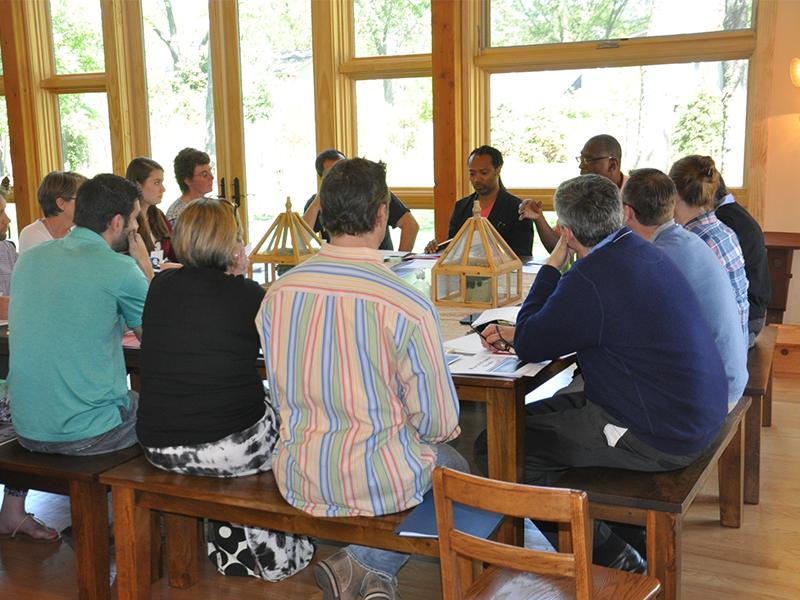 6/1/2015, 2:00PM – Now the work begins for the teachers in John Hunter's Masters Class. We are starting with introspection and recognizing who we are as people and teachers. What are our strengths and biases? What are our blind spots?
Apparently Mr. Hunter is setting us up for a bit of a Peace Game of our own! Stay tuned.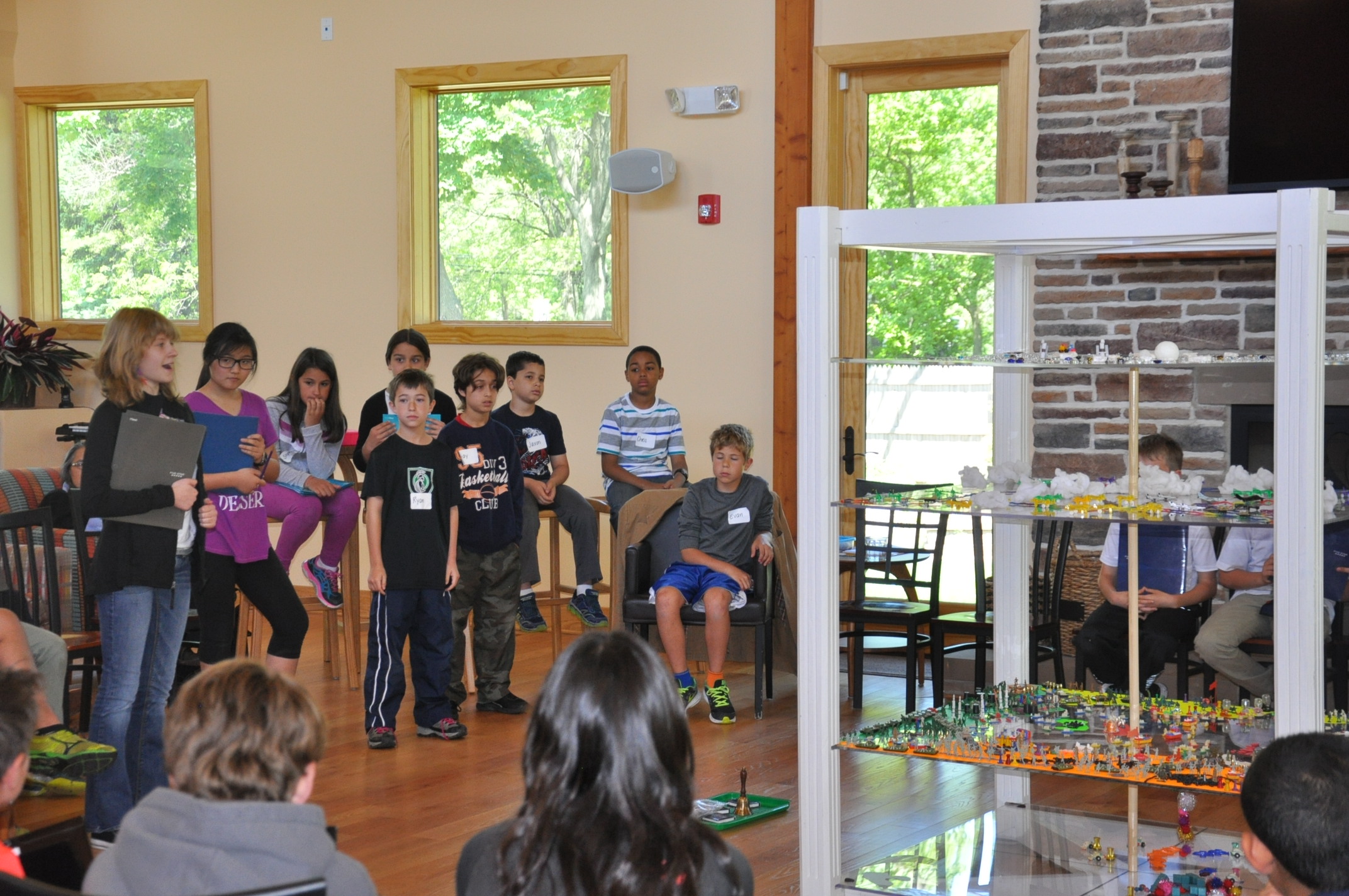 6/1/2015, 12:00PM – The prime minister of each country has nominated his/her cabinet members: Secretary of State, Minister of Defense, CFO, CEO. Also, the World Bank and the UN have elected their members.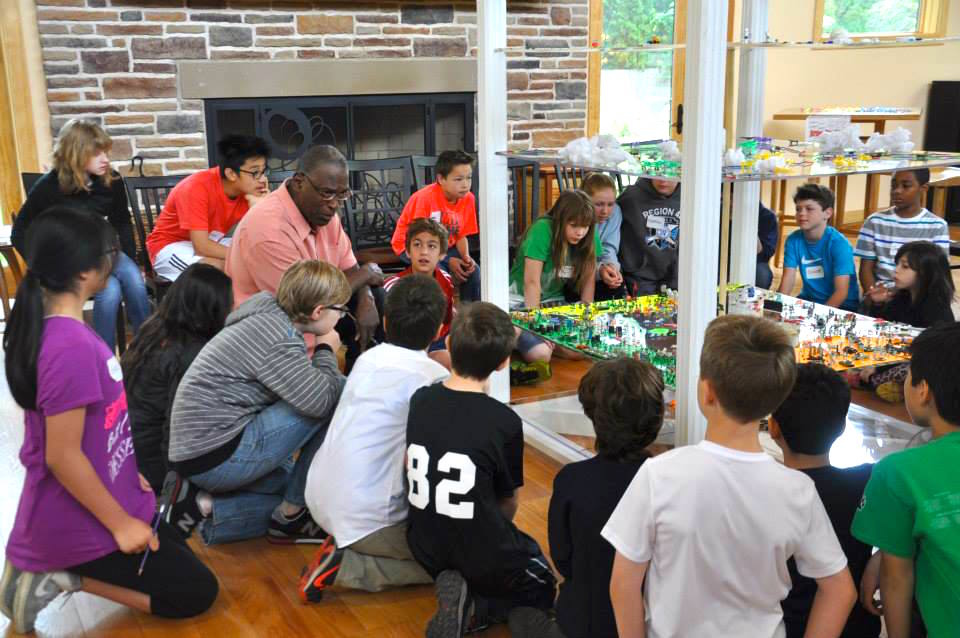 6/1/2015, 9:00AM – The explanation of the world's problems has begun. And it is sticky. OUCH! They have been introduced to famine, ethnic cleansing, ICBMs, aquifers, endangered species, international waters, water rights, global warming, oil spills, CFOs, oil processing plants, supply chains, diplomatic corps.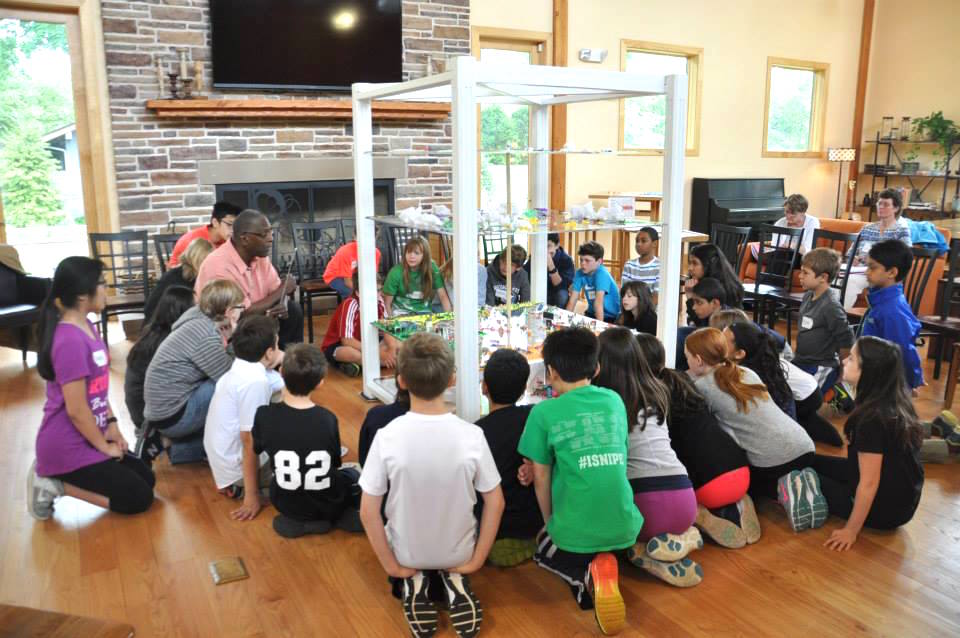 6/1/2015, 9:00AM – John Hunter is getting students ready for the task of figuring out how to achieve world peace. Can they do it? Best of luck to these 4th, 5th, and 6th graders!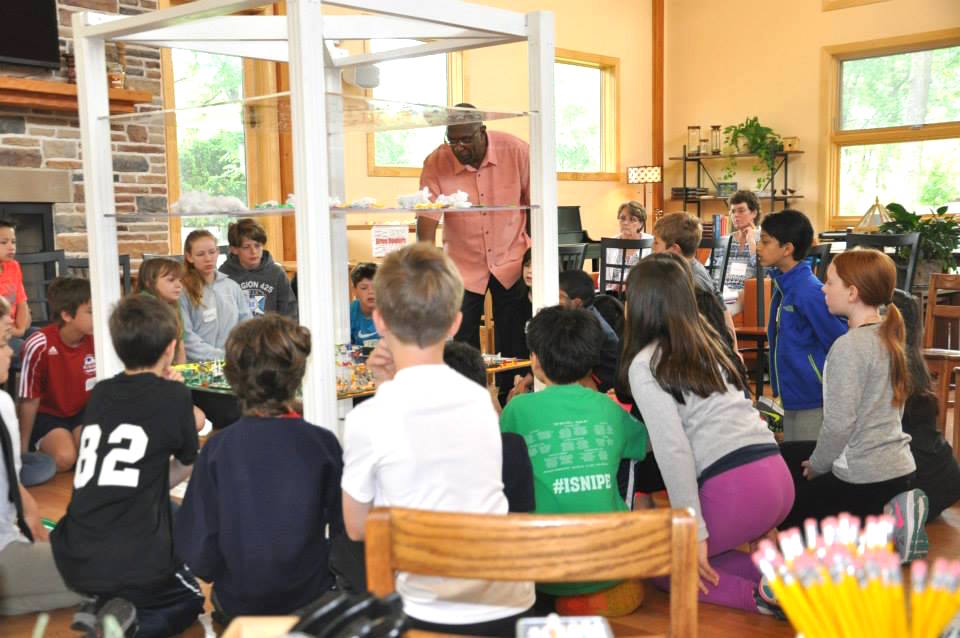 6/1/2015, 9:00AM – John Hunter is getting students ready for the task of figuring out how to achieve world peace. Can they do it? Best of luck to these 4th, 5th, and 6th graders!
More from Mr. Hunter on the World Peace Game…
It's astonishing how a little film about education led to my game being played by world leaders. We were invited to speak at a TED conference in California and I began touring the world, sharing my game with other teachers. I was invited to attend a screening of the film at the UN and then we were invited to the Pentagon, where the film had been screened four times already. They brought my students in for another visit and four or five generals spent an entire day having serious strategy and tactics discussions with my nine-year-olds. Although it was a game, it was taken quite seriously and with due respect (source).