#3 – Teach your child to help set and clear the table.
How can you get your child ready for school? It's a big question. One thing to keep in mind is that your child will be part of a classroom in which he/she will have to make contributions and cooperate. Children are part of the family community first before anywhere else. When they have an opportunity to contribute, they are able to feel the important part they play in the family.
So, gearing your child up for the role of "community member" early is a practical step toward preschool readiness. It's not about Setting a Table. It's about Setting your child up for success.
It Really Comes Down to Responsibility
Give your child a responsibility that reinforces the idea that she is part of a community (her home). And when you're part of a community, you contribute. Helping the family is something that tells your child that he/she is valuable to its survival and success and you depend and value his/her growing skills. Also, the obvious process of completing a task (with a significantly long sequence) from the beginning to end, has obvious benefits.
Listen to a favorite John Rosemond quote on Responsibility:
"Put your child into a meaningful role in your family, one that is defined in terms of responsibilities known as chores (remember them?).

By the time your child is 4 years old, he should be contributing significant time and effort on a daily basis to the maintenance of the household. Your child's chores should not be assigned haphazardly, but should be established as a routine.

In addition to picking up after himself and keeping his own living space clean and orderly, he should be working in "common areas" of the home, doing things such as dusting and vacuuming. You do tell people that your child is gifted, do you not?

Without chores, a child is a mere consumer, on a perpetual entitlement program, and entitlements do not strengthen people or culture. Grow a strong child."
Set your child up for success by putting the dishes at child height. Set the right example by modeling the setting and clearing of the the table, and then. Set the expectation that it's your child's responsibility to "set" and clear the table.
My son was having lunch with his younger brother and his Grandma. Everyone had finished lunch and it was time to clear the table. When Grandma removed his plate from the table and loaded it into the dishwasher my son said to her "But Grandma that is my responsibility". My son was 3 years old. His Grandma said she was amazed that he really did understand the word responsibility. He not only understood what it meant but wanted the responsibility and ability to be independent. He was proud that he was contributing and doing it himself.
Listen to the story of Krista, our long-time Toddler teacher: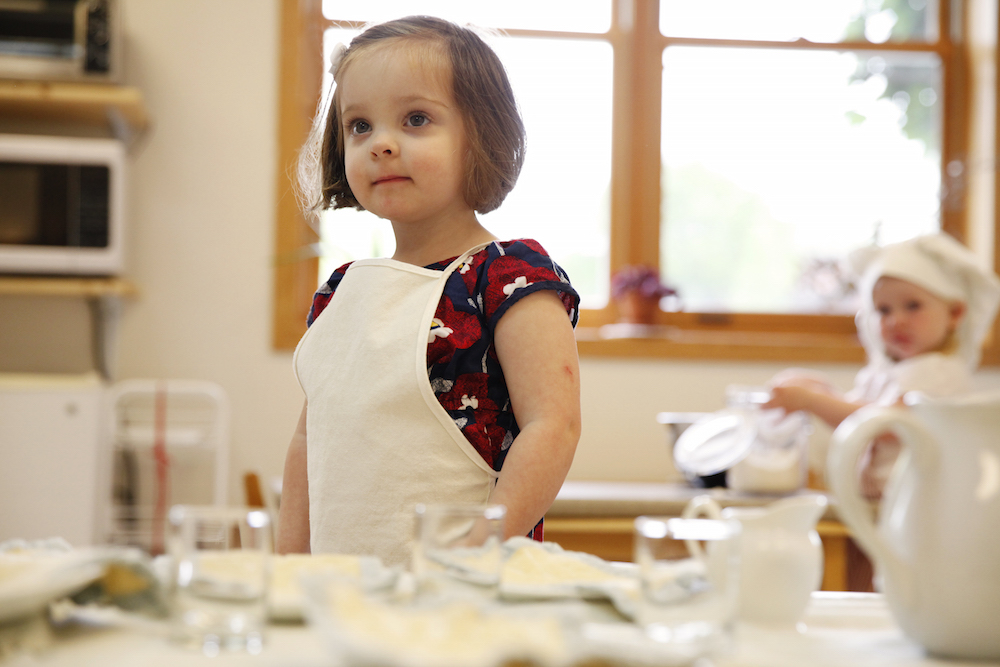 From Consumer to Contributor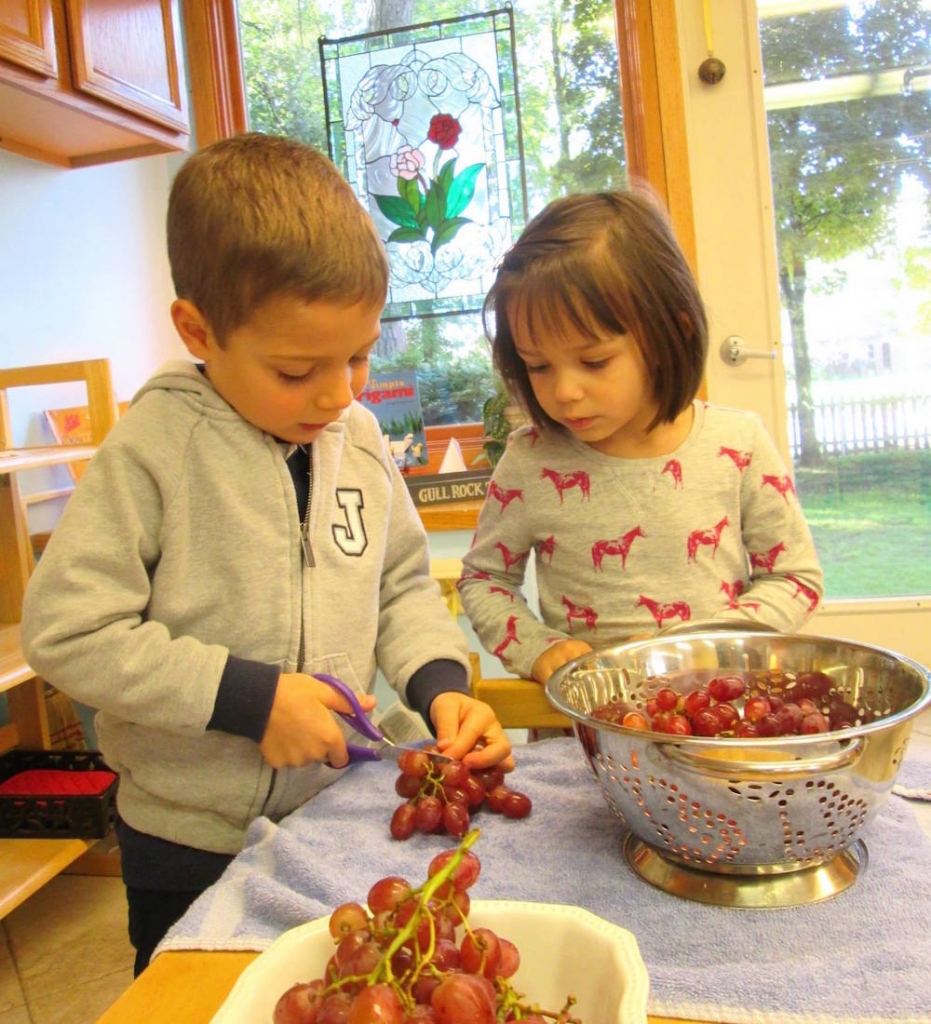 How to Start? "Set" Your Child up to Set the Table